Historical Photographs
Images of Children and Schools
Click any thumbnail image to view full-sized photograph below…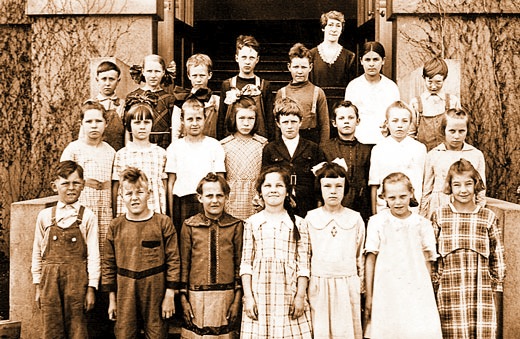 1922 School Group
The school shown here was a three story brick structure built in 1911. The building was torn down in 1973 to make way for the new Talent Elementary School located on West Wagner Street in Talent.
Source: THS Postcard Collection: 1922 school group
All images and text copyright © 2012 Talent Historical Society.