The Diary Project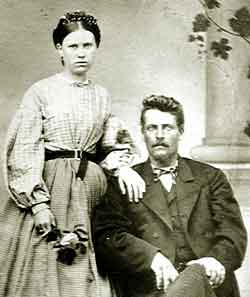 About this Project
The Welborn Beeson diary project is the most ambitious and historically significant project that the Talent Historical Society has undertaken to date.
This project was begun in 2006, when the Society received grants from the Oregon Heritage Commission and Beeson family members to microfilm and transcribe the diaries (which are housed in Special Collections at the University of Oregon's Knight Library in Eugene).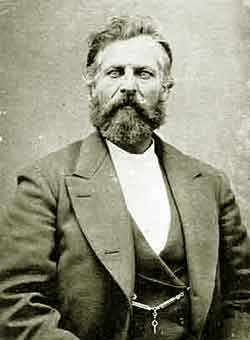 A Unique Window on our History
In looking through Welborn Beeson's eyes, we gain first-hand access to the social and historical changes that took place during Oregon's early history.
We see the pioneer period, the banishment of the Indians, early settlement, gold mining, local Civil War sentiments, the coming of the transcontinental railroad, and the beginning of the orchard boom.
Recording the Monumental and the Personal
Over the course of his life, Welborn Beeson not only recorded the monumental changes occurring in our area and our nation, but also revealed the inner man, the daily routines, and personal views that did not always coincide with his neighbors.
The Talent Historical Society plans to transcribe and publish all the volumes of the Welborn Beeson diaries. In the meantime, we invite you to enjoy these excerpts from Beeson's Diary…